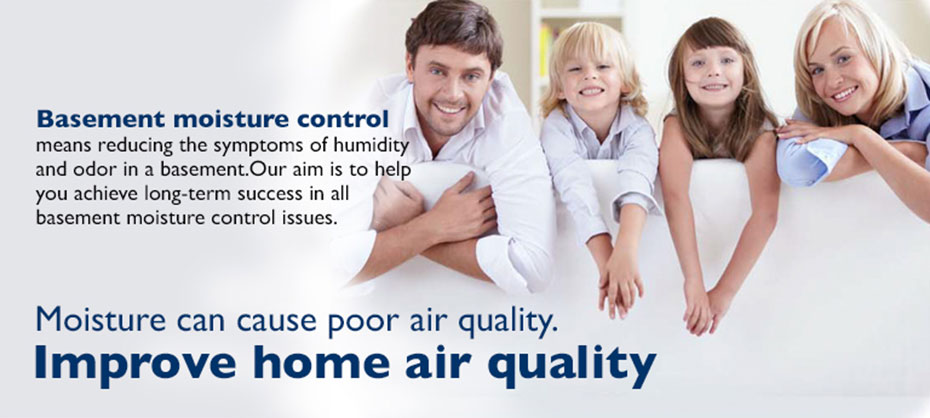 Basement Waterproofing and Crawl Space Services in Ashland
Reeds Waterproofing and Foundation Solutions has been in the construction and basement and crawl space waterproofing industry as a family owned and operated company since 1989, providing affordable basement and crawlspace waterproofing solutions.
Our services include commercial and residential, below-grade waterproofing, slope repair, concrete work, retaining walls, and drainage solutions.
We understand that waterproofing your basement or crawlspace is only half the solution, so we will always correct the drainage and water flow problems contributing to water leaks and dampness. Reeds Waterproofing and Foundation Solutions provides complete waterproofing solutions, both inside and outside your home.
Our Construction Division can also add additional living space to your home by excavating a crawlspace into a full basement. Additionally, we design and build new outdoor spaces like patios, sidewalks and driveways. To make sure our customers have peace of mind and because we are so confident in the quality of our work, we offer permanent, Life of Structure Warranties for all of our construction and basement waterproofing services. We stand by our work and always offer competitive pricing.
Reeds Waterproofing and Foundation Solutions Advantages
Transferable, Life of Structure Warranty for basement and crawlspace waterproofing systems.
Unfinished and finished basement waterproofing, from interior to exterior.
Crawlspace Solutions, including waterproofing, encapsulation and conversions.
Free estimates
Annual Maintenance Programs
Sump Pump Services
Water Control
Concrete drives, sidewalks and steps
Masonry patios & retaining walls
Realtors and due-diligence, short notice quotes
Savings up to 50% over other methods
At Reeds Waterproofing and Foundation Solutions, we are committed to providing personal service with innovative solutions for your home's waterproofing needs and we are fully insured, so our customers can have the utmost confidence in our company.
Customer Reviews from Ashland
Completed Jobs from Ashland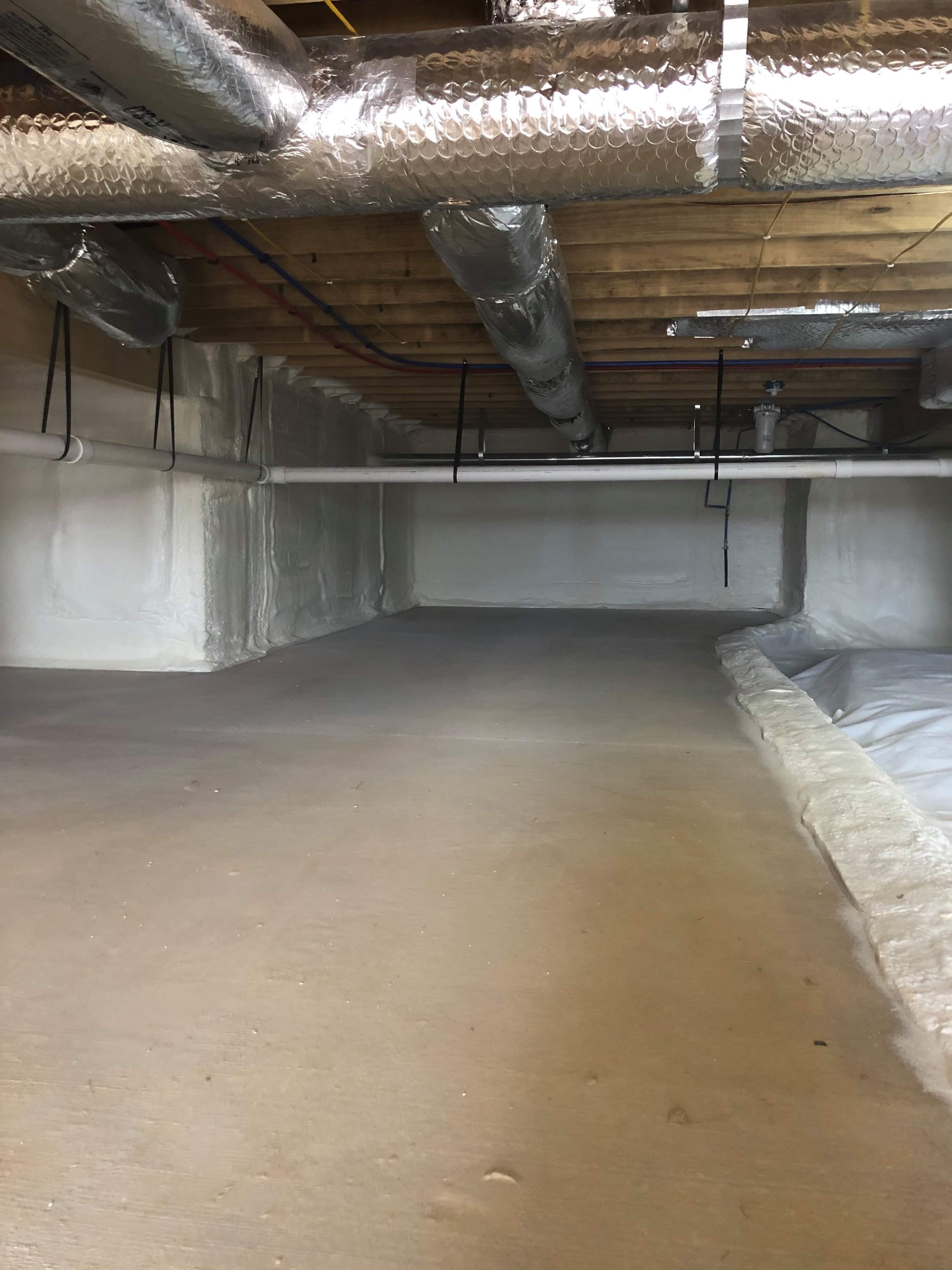 Large Crawl Space Insulation Job in Ashland, KY
February 28, 2020
Our crew at Reed's Sprayfoam Insulation firstly lined most of the ground of the crawl space with a 12 ml liner, treated with an antimicrobial finish that protects against mold and mildew growth on/under the liner. Secondly, the foundation walls were insulated with 2 inches of closed cell foam insulation which created an airtight seal to the liner. Lastly, the rim joists were lined with 4 inches of open cell foam, preventing any mold pores from escaping from the liner onto the rim joists.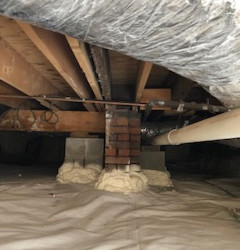 Tough Crawl Space Encapsulation - Ashland, KY
September 30, 2019
Reed's Waterproofing and Foundation Solutions encapsulated the entire crawlspace with our vapor barrier liners, creating a protective barrier between the home and the dirty crawlspace beneath it. This prevented the unpleasant smells from entering the home, as well as keeping the ground's moisture from entering into the area.
Before and After Job Photos from Ashland
Reed's Waterproofing and Foundation Solutions encapsulated the entire crawlspace with our vapor barrier liners, creating a protective barrier between the home and the dirty crawl space beneath it. This prevented the unpleasant smells from entering the home, as well as keeping the ground's moisture from entering into the area
September 30, 2019
Before Photos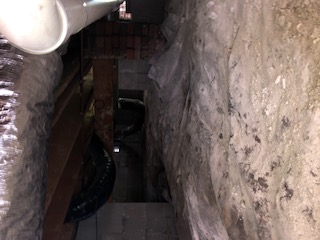 After Photos