Crawl Space Vent Sealing in Lexington, Charleston, Georgetown & Johnson City Areas
Many homeowners believe having vented crawl space allows air circulation which can reduce the chance of musty odors and mold growths. While keeping the vents open for a while can be okay, it is best if the vents are professionally sealed for the majority of the time.
Unsealed vents will let air inside, lowering the temperature of the crawl space making it damp, which will cause dampness in the floors above as well. So sealing the vents is essential for preventing mold, termites, and dampness.
Reeds Waterproofing & Foundation Solutions helps customers residing in Lexington, Charleston, & Georgetown Areas by sealing vents, encapsulating crawl spaces, and waterproofing basements.
Call us at 833-914-1113or contact us online for achieving a healthy crawl space.
Get Your Vents Sealed by Professionals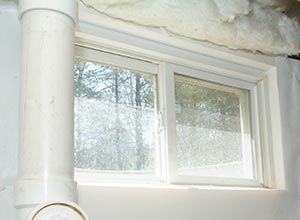 If your crawl space has more than one open vent, you should get it professionally sealed by experts. You might feel tempted to seal the vents yourself, but if it is not done perfectly, it might cost you more in the long run.
While you seal the vents, it is also important to encapsulate and insulate the crawl space. It has been proven by an independent study that, 40% of the air we breathe in comes from crawl spaces and basements. So, for a healthy living atmosphere, crawl spaces should be encapsulated and deodorized.
Insulated vents and doors will keep your crawl space warm, reducing the electricity bills as the heater will not have to function so frequently.
Hence, a healthy crawl space is beneficial for not only your health but your wallet as well.
So just call us at 833-914-1113and we will be there to help you!