Cause of Basement Leak in Lexington, Charleston, Georgetown & Johnson City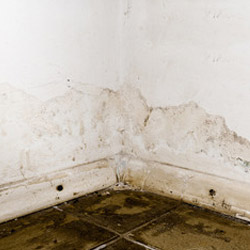 Basements can flood for several reasons. As your home gets older, the foundation eventually wears down and cracks start forming in the walls or floors. While these leaks are inevitable, you can always try to get these fixed before the condition worsens as doing it will not only save your property but expensive plumbing bills as well!
Reed's Waterproofing & Foundation Solutions deals with all forms of basement restoration services in Lexington, Charleston, and Georgetown. Our waterproofing and repair services include warranties and we provide free estimates on residential and commercial properties.
Common Causes of a Basement Leak
Foundation cracks: Hairline cracks are not worrisome until the cracks start from the underground of your basement or crawl spaces.
Leaky basement window: Basement windows are usually made using wood or steel and with time these get rusty or starts decaying, when this happens windows become prone to leaks.
Damaged gutters: Gutters are supposed to protect foundations by keeping the rainwater away, a damaged gutter will not be able to release water away from the walls which in turn will flood the basement.
Plant and shrub overgrowth: If your plants are not a few inches away from the foundation, it will surely cause a leak as rotten roots sweep water into the foundation.
Interior leakage: Any faulty appliance in your home can cause leakage and create a damp basement. For example, a leaky sink or water heater can be reasons for the moisture.
Trust Our Solutions for a Leaky Basement in Georgetown, Johnson City Frankfort
Reed's Waterproofing & Foundation Solutions is an authorized contractor of Grate Products, so we proudly provide customers with a Life of Structure Warranty with our services. Call us at 833-914-1113 or contact us online when you need to stop a basement leak, repair a crawl space, or waterproof your basement in Charleston, Georgetown, Frankfort, Ashland, Richmond, Huntington. and other cities in Ohio, Kentucky, and West Virginia, Tennessee.