Interior Basement Waterproofing in Charleston, Georgetown & Johnson City
Homes with inadequate exterior waterproofing will soon discover they need assistance with interior basement waterproofing to maintain a safe and dry basement in Lexington, Charleston, Georgetown, and other cities that we serve. For years, the waterproofing experts at Reed's Waterproofing & Foundation Solutions have offered a complete line of interior basement waterproofing services for homeowners and business owners. For more information, call 833-914-1113 or click here to make an appointment.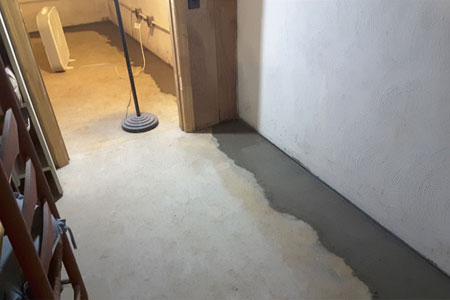 A basement with foundation cracks, poor insulation, or drainage systems will inevitably suffer from dampness as groundwater will seep inside. Water in the basement can be dangerous as it might ruin drywalls or give birth to mold and bacteria. Most basements are connected to the house, which means they share the same air, therefore, it is important to keep your basement mold-free. Call a professional restoration company and get your basement waterproofed.
Professional Waterproofing for Charleston & Georgetown Properties
Interior waterproofing will not need excavation so there is no risk of structural damages. We will start with fixing the cracks in the walls and floors of your basement. This is done to ensure the procedure is successful as waterproofing a space without fixing the underlying damages will not provide a long-term solution. Then, we will insulate the wall with a layer of foam ensuring the edges are completely sealed for maximum efficiency.
Let Reed's Waterproof Your Basement in Georgetown, Charleston, Lexington & Johnson City
At Reed's, we provide all forms of services needed to transform a wet and moldy basement. Along with interior waterproofing, we provide, sump pump installation, repair structural damages, and install dehumidifiers. For more information, give us a call at 833-914-1113 or click here to make an appointment and enjoy a dry, clean, and odor-free basement!