Exterior Basement Waterproofing in Lexington, Charleston, Georgetown & Johnson City
Reed's Waterproofing & Foundation Solutions is the most reliable exterior basement waterproofing service provider in Lexington, Charleston, Georgetown & Johnson City. Our team of expert technicians provides the highest level of professional services to our customers. We provide excellent waterproofing services including drainage systems, sump pump installation, crack repairs, and more.
Why We Don't Recommend Exterior Basement Waterproofing?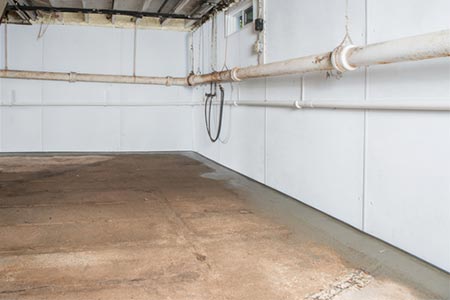 Exterior basement waterproofing is the most costly waterproofing technique because it requires exposing the basement of the home enough to cover the exterior in waterproof tar and sealant. This is why we recommend our customers go with interior basement waterproofing and not exterior basement waterproofing.
Wood and drywall can become soft and even rot when exposed to excessive amounts of water. If these support structures are damaged, walls and ceilings are at risk of collapsing. Mold damage is also common after a flood and causes many potential health effects including respiratory problems and fungal infections. These health effects are increased in children, seniors, and persons with compromised immune systems.
In addition to the damage to your possessions, like furniture and clothing, flooding can also cause a great deal of damage to your home. Since concrete is porous, water is able to seep into it and cause it to crack and crumble. This can cause your foundation to lose some of its strength and put your home at risk for collapse. Although it will cost a lot in the short run, it's the most effective way to protect your property in the long run.
Requirement of Interior Basement Waterproofing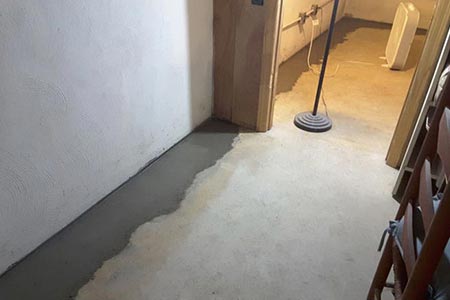 Over the year, water collects in the soil around your home. This increases the hydrostatic pressure that constantly pushes against your basement walls. If not properly relocated, outside moisture will create enough pressure to leak through even the smallest crack. Sealing off those cracks with our lifetime guaranteed sealant will prevent the cracks from expanding and letting more water through.
Interior waterproofing is a necessary last step, but it is not the first. We understand the importance of home safety, and we proudly offer a complete line of basement waterproofing solutions. For additional fortification, we will apply a damp-proofing layer to the interior foundation wall.
Rely on Reed's Waterproofing & Foundation Solutions
Experience the passion professionalism of Reed's Waterproofing Foundation Solutions family today by giving us a call at 833-914-1113, or contact us online, to speak to a professional in Accoville, Liberty, Mackville, Bancroft, Newtown, and other places of our Lexington, Charleston, Georgetown & Johnson City service area!