Weeping Tile Installation in Lexington, Charleston, Georgetown & Johnson City
If you are tired of dealing with moisture issues in your basement, a proper drainage system can be your solution. Different types of drainage systems are used to solve different issues. Among these, installing a weeping tile is an easy and effective solution.
So what is a weeping tile and how does it work?
It is a porous 4-inch pipe used to direct groundwater away from the foundation of your home. These plastic pipes usually come with weep holes or small slits to better help with drainage issues. The pipe is placed into a trench around the outside perimeter or under the basement floor. It then carries the groundwater or flood water away from the home and into a sump pump or an extended pipe.
Reeds Waterproofing and Foundation Solutions is experienced in installing all forms of drainage solutions in Lexington, Charleston, Georgetown, and surrounding areas.
Weeping Drainage Installation Procedure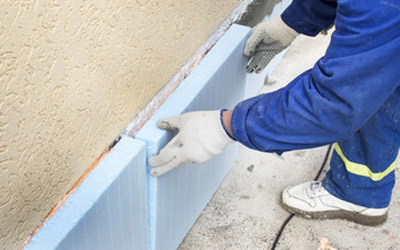 Installing a weeping tile is an easy process if it is done by trained professionals. A lot of excavating and measurement goes into the installation procedure, hence, hiring professionals for this task is the best decision. Digging a trench inside or outside the premises of your property is a sensitive process because a poorly done excavation can harm the structure of your property. At Reed's, our technicians are trained and certified to install all types of drainage pipes effortlessly.
To install a weeping pipe, firstly, we dig a trench around the perimeter of your home. Then, we fill up the bottom with two or three inches of washed gravel before placing the pipe on top of the stones. Lastly, we cover the pipe and fill the trench with sand and gravel.
Contact Us for a Free Estimate
Need more information about our services? Or, a free estimate perhaps? Call us at 833-914-1113 or get in touch with us online!