High Customer Satisfaction
Since 1985 Reed's Waterproofing & Foundation Solutions have been providing property owners with top-rated services in and around Lexington, Charleston, and Georgetown areas. We are a local, family-owned business and have been thriving in the restoration industry for decades as we ensure to take care of our customers' needs. Our team is patient, trained, and prompt with all the services.
Contact us online to get in touch!
Top-rated Service in Lexington, & Johnson City, KY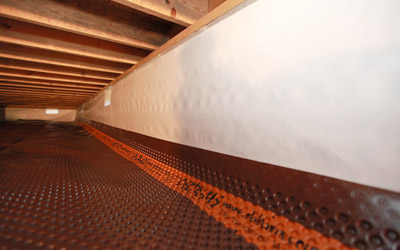 At Reed's, all our employees are factory-trained and have years of experience. We specialize in basement and crawl space restoration but provide other services as well. Specializing in the basement sector has allowed our project managers to outline the best restoration procedure, they can scan a problem within minutes and fix it efficiently.
Our Customers Have Praised Us For
Basement insulation: If you go to our customer review section, you will find that most of our customers have been totally satisfied with our foaming insulation procedure and have left some amazing reviews for us!
Interior basement waterproofing: Reed's interior waterproofing has also been famous. Our team starts with fixing cracks in the walls and floors of basements. For a long-term solution, we always recommend fixing the underlying damages before waterproofing.
Crawl space waterproofing: Along with basements, we have figured out to fix damp, moldy crawl spaces too and our customers could not be happier! We fix moisture issues by installing sump pumps and dehumidifiers.
Rely on Reed's, We Don't Disappoint
Schedule a restoration with Reed's today if you are not happy with the condition of your basement or crawl space.
Call 833-914-1113 to know more!